Apex Pro Portable PA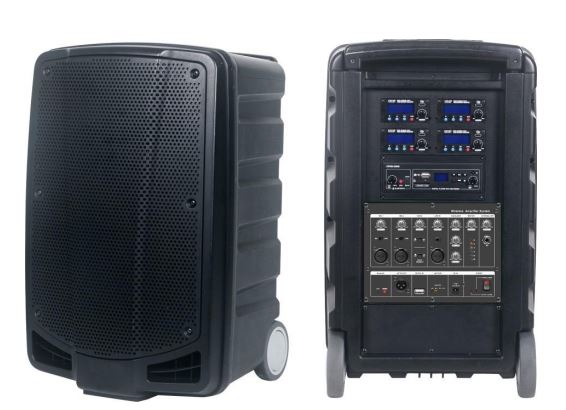 the latest offering... The Apex Pro portable PA system is a true multi-functional mixer amplifier packing 480 watts into a compact portable PA package. This blows away anything in its class. You get 240 watts with the built-in speaker and an extension speaker connection with another 240 watts (4-8 ohm speaker).
The accessories (also fully compatible with the Challenger, Stage Pro and Focus systems) allow you to configure and expand it as required - it has the same convenient modular design as the others in the range but also features built-in storage for up to 4 wireless microphones.
Explore the Apex Pro: