The AV industry today

11-May-2022

Edwards
The capacity of the AV events industry is low.

Talent leaving the industry: over the last two years the capacity of AV companies and suppliers has been heavily effected by lockdowns. A lot of talent has left the industry in search of more stable income and greener pastures.

Heading offshore: now with the borders opening we can expect AV technicians who have had their travel plans put on hold to head oversees too, adding to the labour shortage.

Maintaining high levels of service means prioritising events: vendors are having to pick and choose what events they will take on. Many are prioritising long standing client relationships.

Bookings are filling fast: Edwards have held on to our best and suffered no redundancies during these difficult times, but our books are filling fast right through to 2023. We strongly advise that the best way to secure the talent you need for your event is to be decisive and get ahead of the crowd.
Advice from the professionals: Jonathan Hardie-Neil, Director: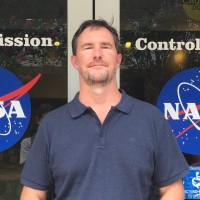 "With the event industry seeing a haemorrhaging of professionals, we are lucky here at Edwards that we still have a strong team of experienced event specialists, able to cover all the technical aspects of your event. But we are getting very popular! So, if you have an event in mind don't delay, talk to us now to ensure you have that strong team on your side looking after your event."
Contact Now